Best out there
Darla and her team helped us find a house during our move from the Seattle area to the Tri-Cities. They listened carefully to what our family needed and always did their best to find a house that fit our needs. Darla and her team went far above and beyond and they were always very communicative, patient and knowledgeable. I would wholeheartedly recommend them to anyone buying or selling a house. They truly are the best out there! - Heather Knox via Zillow
Most Incredible Realtor Team
Darla, Kyle and their team are by far the most incredible realtor teams in the area! We originally worked with them back in 2016 when we purchased our first home. They were so kind and took their time to explain everything to us so we knew what was going on. We used them again to sell our house in 2019 when we moved to a new state. We were worried about the process as we would be so far away but Darla and Kyle went above and beyond as far as to water our yard for us! I could go on and on about how professional and knowledgeable they are but what's most important is how they make you feel like family! - briannalaprelle via zillow
Highly recommend
Darla was amazing from the moment we met her! My husband and I walked into a home without an agent and was just looking at places. We hit it off right away!!! She is easy to talk to, very friendly, knowledgeable and was not pushy in the least bit. Once we decided this was the home we wanted Darla and her team were off and running. The closing of our home was less then 30 days and it was the most seamless process I've ever experienced. Now that we live in the home I still know that Darla will answer any questions I have about my new home.. This is rare people normally they get their money and all communication is out the window... Not with Darla she is Amazing?? -Shawn & Michele Haag
Very Helpful!
Working from California in our search for a house we found Darla, Kyle and Mellissa the perfect team in our house hunting. Their knowledge of the area was very helpful both during our search, working with our mortgage broker and through the closing. They responded rapidly to any questions or issues throughout the process. -ccarlson310 via zillow
Highly recommend
Darla, Kyle, and Melissa were wonderful to work with. We have now had two great experiences working with Darla and her team, back in 2014 when we purchased our first home and again in 2019 when we purchased our second home. The Cravens team is quick to respond and make a great team that provides the expertise and experience needed in the current competitive buyers market — we would highly recommend working with. - foltz45 via Zillow
Amazing Team!
Darla, Kyle, and Melissa are an amazing team! They took care of all the details and had answers to all of my questions and concerns. Everything was very professional. The home was always supplied with flyers and they were respectful of finances and showings. I definitely plan on utilizing this fantastic team again! - Zrevon867 via Zillow
Highly recommend
Greatest Realtor ever. The team works amazing together. Definitely would recommend for every real estate need/s. Thank you again for all your hard work!
-markbone76 via Zillow
Very Impressed
Very impressed with their knowledge, professionalism and willingness to help in every aspect of my purchase. They go above and beyond what is expected and they do it with a smile. - dianerh71 via Zillow
Happily Recommend
Darla and the Cravens Team brings a ton of expertise, knowledge and enthusiasm to the table! They are quick to pick up on what you are looking for in a home, quick to answer questions or find the answers, go above and beyond when negotiating for you and have a great rapport with the other necessary professionals in home buying! Darla matched my excitement for the process and then some, so she was a lot of fun during home showings and has even answered some questions I've had after her part in it was over. I'd happily recommend her and her team to anyone looking to buy or sell! -natalimorrison via Zillow
Kept us updated
We highly recommend Darla and her team to hell you sell your home. She's very knowledgeable and professional at all times. She kept us updated on the status at all times and explain the process.Thanks for everything Darla and team. -mariaardon06
Highly recommend
Darla was very professional and has expertise in selling south Richland properties. She responded to my inquiries in a timely fashion and kept me in the communication loop as the process progressed. I highly recommend Darla to anyone wanting to sell or purchase a home in Richland. -lonnamalone149
Above and Beyond
Darla and Kyle were phenomenal in selling our house so quickly during the holiday season. we were so impressed with their professional and willingness to go above and beyond to get our house sold. we had some family emergencies and needed to leave our house and they were to take care of some final details for us in our absence. they were such a blessing to us in this crazy season. thank you so much! - Joshua & Andrea Chavez via Zillow
Made the process easy
Darla and Kyle were good at figuring out what I wanted/needed pretty quickly and were proactive in finding it and helping put the offer on the house and close quickly. They have been very helpful in the transition, providing assistance in finding individuals to do some work I requested prior to moving in. They have also been thoughtful/proactive in making sure the house is move-in ready as I am moving from out of town...things like checking in on individuals performing work on the property prior to moving in and taking out the prior owner's garbage on garbage day I feel like are above and beyond. They have just provided exceptional customer service from day one and have made this process easy! -Teresa Hanford via Zillow
Impeccable experience
This is my second property deal that Darla and her team have handled. My first interaction I was the seller and she and her team had an offer to me in less than a day! We were shocked at how quickly we had went from listing to offer. The best part was how prepared our home was for the potential buyer(s). This sale happens in 2015. When I later found an investment property to acquire I was pleased to have Darla and her team involved in the deal. Needless to say we had a smooth and transparent experience on the buying side as well. It is with respect and appreciation that I decided to write a review to recommend Darla Cravens and her team for either buying or selling. No tricks. No false promises and clear communication from start to finish. Thank you again for another impeccable experience. -user6278836 via Zillow
Incredible work
Incredible work in getting our house sold in a short time with our time crunch in moving without a home ahead. We'd recomend the Cravens team to everybody in the TriCities! - McCall Clifford via Zillow
Would Definitely Recommend
Team Darla are great to work with we sold our house in 48 hours but the house needed lots of work to get ready for market Lots Of Work! Team Darla had the connections to get the work done expertly and at a very reasonable price. Best realtor I have worked with definitely recommend her and her team. - daveboehning via Zillow
Cannot say enough good things
We were brand new to the Tri-Cities and received a word of mouth referral to Darla and her team. I cannot say enough good things about Darla and how lucky we are to have found her. Darla is fun, professional, works tirelessly and still somehow remembers everything! This was the most fun we have had buying a house. Darla was an endless source of fantastic referrals for everything from contractors to restaurants. The whole experience has felt more like we work working with an old family friend. Anytime we had questions or concerns we always knew Darla would take care of it and she did. -mkester023 via Zillow
A True Gem
Retirement is in the near future and we wanted to check out the tri-cities area as a potential spot for us to live. Didn't know the area; didn't know of a realtor; didn't know who to contact for finance pre-approval. Sounds crazy, right? Well, after I read through quite a few realtor bios, I came across Darla and her team. After some prep work with Darla by phone and email, we finally got to the area (we live 2 states away) we discovered just what a true gem she is, as well as her team: she's not here to just buy or sell real estate. She is here to provide the best real estate service to her clients, no matter what. We never - ever - felt like we HAD to do a transaction with her. She was there to support us in whatever actions or decisions we chose to make. That's a rare thing these days. Of note is the breadth of her resources. Whatever came up regarding the property, financing, dinner choice (no, really!), she had a guy/gal/place for that. Darla and her team know how to get it done. And they did. We bought a home that very weekend we met them. :) -zuser20170117130155152 via Zillow
Best Real Estate Agents we have used
Darla and Kyle Cravens are the best Real Estate agents we have used. You would be very well served to use them to list and sell your home. They helped us thtough every step of the process and when the purshaser requested certain repairs Darla and Kyle arranged for this work to be done at competitive prices. -petermbrown
A+ Team
This was the second time we use Darla's and her team to sell a house. Darla and her team were amazing and helping us sell our house. It took 6 months to sell but we never lost confidence.
Darla and her team we're working diligently to find the perfect person to buy our home. They had open houses most weekends and always gave us an update with the number of people that came through the house after the weekend. Their knowledge of the market and suggestions for marketing our house we're always welcome and helpful. They took care of so many things after we moved from Washington and felt 100% comfortable that they would do the best job for us. We never had any concerns about leaving the house vacant in their care and always knew they could take care of any situation that came up. If I ever move back to Washington, Darla and her group will be the ONLY people I work with to buy a house. A+. -michaelkpappas
Very Helpful!
Darla is a vivacious and caring person, she listens to what you are looking for and helps you find it. Kyle who is on her team was great too, very helpful in answering questions and getting us the help we needed. - barnettcarjoe
Easy & Stress Free
Working with the Cravens team was an easy and stress free process. They went out of their way to assist us with our home sell. We would highly recommend this team for any transactions. - vmills3
Hard Working Team
I don't know enough words to describe how great Darla and her team are. I, like others, met Darla through one of her open houses and ended up using her as my buying realtor for our first house. Time came and went and we recently found and purchased another home as well as sold our last all using Darla, Kyle, and Melissa at Windermere Group One. Darla and her team work so hard all the time to make sure everything (for either a buying or selling) goes smoothly. Seriously could not have done anything without her and don't want to imagine using anybody but Darla for any real estate advice, business, or anything else in the future. She's the best!!! Chad & Libby B.
Gets the job done the first time!
Darla Cravens and her team are all about communication and getting the job done right the first time! If you are looking for someone with expertise, trustworthiness, high energy and knows the real estate market I would highly Darla Cravens and her team! - Gary Adkins
Thank you Darla & The Cravens Team!
We chose Darla thru Zillow. After reading reviews about her, we decided to contact her. She was on vacation out of state the day we reached out to her but she called us right away. She and her team were all very professional. She took care of all the paperworks needed to sell our house and even recommended a good mortgage specialist for our buyer. She have answered all our questions and have given us advise even on weekends and even past 7 pm. She followed up everything needed to close the sale on time. It was our first time to sell a house and it was effortless on our part because of her services. Thank you Darla and the Craven's team!
Exceeded all of our expectations!
The Cravens Team exceeded all of our expectations with their handling of our recent home sale.
Darla and her team are enthusiastic, high energy individuals that are a pleasure to work with.
They are a diligent and detail oriented team that efficiently and effectively managed the transaction process.
They listened to our objectives for the transaction and our sale achieved every point we discussed.
The Cravens Team is highly recommended for a fantastic 5-star real estate experience. - Greg & Rhonda
Knowledgeable, Responsive & Met My Needs
The team was knowledgeable, responsive, and met my needs. Document signing was efficient. The team approach worked well. It increased convenience and responsiveness. - jmcdon2470 via Zillow
Recommend The Cravens Team!
My first experience with the Craven's team was many years ago when my mother was selling her home. They helped with all the preparations that went into selling her home and Darla had a buyer prior to the home hitting the market. Just recently, I contacted the Craven's team when I was ready to buy my first home. Darla, Kyle and Melissa expertly guided me through the entire process. I put my trust in their expertise. With their support I relaxed and felt confident about my investment. The purchase went through smoothly. They made special arrangements for me that helped from the seller's perspective and the repair and maintenance person's perspective. With the market moving so fast right now, the decision to purchase and make an offer had to be made immediately. Their professional opinion helped me feel confident that I had made a good investment. I would recommend the Craven's team if you are planning to sell or purchase a home. They will give their full attention to your needs. - annolwell via Zillow
Involved from the start to the end
I called Darla off the cuff on a house she wasn't the realtor on. I had contacted her once, awhile back and I couldn't get in touch with the listing agent. She got involved from the minute we talked. Although, we didn't buy that house, luckily. We did purchase another house. She made it seem effortless. She was involved and so was her team from the start to the end. Her team stays in touch to see if there is anything they can do to assist me with anything on our home. - dharless40 via Zillow
Great Experience
I am a local contractor that has worked with Darla and Kyle long before they where agents... It has been a great experience working with them both before and during their carriers as real estate agents. I am a real estate investor, house flipper, home owner, rental owner, and contractor. I always bounce ideas off them and enjoy their help and insight. - childerscontracting via Zillow
Wonderful Experience
We had such a wonderful experience with Darla and the entire Cravens Team! Their expertise is second to none! They listened to our needs and worked extra hard to make our home what we needed and wanted it to be. What I really liked is Darla's extensive knowledge about the housing industry. She knows what quality is. She can spot problems too. She is an expert on a home's overall value! I loved having Kyle's advice over the mechanical issues of maintaining a home. We have grown to value and trust this team! I would recommend Darla and her team to anyone looking at buying or selling a home in th e Tri-Cities! - farionw63 via Zillow
Highly recommended
Darla and Kyle went above and beyond to get my house sold. I was living out of town and selling a house from long distance. After buyer inspection there were several things that were requested to be done. Darla got involved with the buyer's agent and made them understand the things that were unnecessary and reached an agreement quickly. Then she and Kyle went to work helpling me either make the repairs or hire a reasonable person to make the repairs. I could not have dealt with this without their help. Darla's professionalism and commitment to getting the job done will exceed everyone's expectation. She has since helped my daughter purchase her first house and is helping me with a transition with my parents. - turner tammy0215 via Zillow
Professional and Trustworthy
Darla listed and sold both of my sons' homes that I was responsible for, as they left the area following their jobs. In both cases, the houses sold quickly and for asking price, or close to. Darla stays in close contact with her clients, is very professional, trustworthy, and works tirelessly to complete the process as quickly as possible. - rdebuigne via Zillow
Highly recommend
If you are in the market to buy or sell a home, I would strongly encourage you to at least interview Darla. Darla is Amazing. We have bought and sold a house with her with excellent results. We had such a great experience that I referred her to my sister. She sold her house as well. Darla does everything she says she will do. Her follow up after the sale, after she has been paid, is as attentive as before the sale. Highly recommend. - platosrocks via Zillow
Get-it-done attitude
Darla is professional, knowledgeable, a good negotiator, has great follow-up and has a get-it-done attitude. She is honest, upfront and has integrity. She has done a great job start to finish and has excellent communication skills. I have used her as my realtor for three transactions in the past five years and can highly recommend her to anyone whether a first time buyer or seasoned investor her knowledge of the real estate industry will ensure a smooth and stress free transaction. - CarolFladager via Zillow
Outstanding professional!
Darla and her team has done 3 transactions for me. Outstanding professional! I highly recommend. Prompt, professional, knowledgeable, and can get the job done. She represented me in the sale and purchase in 2015. - TimStephens26 via Zillow
Really impressed
My Son listed his home with Darla and Kyle after a recommendation from a friend. They sold his home the same day the sign went up. So when the wife and I decided to sell, we said, lets give them a try. Our home sold in less than three weeks. Of course market conditions have a lot to do with that, but I was really impressed with the response and action from these two, they had open house every weekend they had our listing, and that brought in the buyers that made the offers. These two are high energy, very knowledgably, and responsive. I would defiantly call them if you want to sell. - maxhammond12 via Zillow
Awesome people and personalities
Awesome people and personalities. Buying a home is stressful and so time consuming. Darla and Kyle both made us feel comfortable and appreciated. Will definitely use them again in the future. - user942547 via Zillow
Number one real estate team in the state!
Darla and Kyle sold my house in Kennewick for me in 3 days. The house sold for 20,000 more than I was expecting. They helped me through every phase of selling, what to fix, who to contact. In my opinion they are the number one real estate team in the State. - longjohn long via Zillow
Would recommend to anyone!
Darla was professional and worked very fast. Through her connections in the business was able to find us a buyer for our home in one day! And when we made the offer on our new home the sellers needed to put a new roof on as a condition and Darla had a connection with a roofer who did quality work fast and gave us a 20 year warranty on the roof. All of this gave us the peace of mind that we needed. And the whole rest of the process was very smooth. Darla works tirelessly for you until you are settles into your new home. We would reccomend her to anyone! - Erik & Laura Johnson via Zillow
As good as their word!
Darla and Kyle helped us to both sell our home and buy a new one. They gave great advise on where to spend money on the existing home to increase the sale price and where to not bother. Once the sale was complete they then helped us to locate and purchase our new home. We could always rely on one of them being available when needed and in talking us off the edge of the cliff when the pressure was peaking. I trust them so much that I then had my parents use them in the sale of their home and the purchase of another. Two people who ARE as good as their word. - garmy nuc via Zillow
Honest & Hardworking!
Darla and Kyle helped my husband and I sell our home of 30 years. They are honest hard working professionals! I have referred them to other family members with the same success we experienced! Doug & Deb Self
Dream Team
We bought our house a year ago and Darla and Kyle were the dream team to work with. It was our first house buying experience and they truly made it easy and fun. We recommend them to everyone! - mandap288 via Zillow
Knowledgeable & very personable!
I met Darla through one of her open houses. She was so knowledgeable about the area and incredibly personable so I decided to use her as a buying agent when it came time to purchase in the Tri-Cities area. She spent a lot of time asking me questions and wanting feedback from me on the houses we were looking at so she could get a really good idea on the type of house I was looking for. Once she knew, she was able to show me a house before it even hit the market and it was perfect. I put in an offer and was very impressed with how she negotiated the transaction, as there were some difficult issues to resolve. What I really appreciated most was that she was always available to show me houses and never tried to 'sell' one on me. Several times she mentioned that if the house doesn't speak to me or doesn't feel 'right' then it is probably best to move on. She's professional, incredibly knowledgeable, easy to work with and the best agent I've ever worked with (this is the third house I've purchased in my life and I wish all my agents had been this good!) - vinoperuva2 via Zillow
Highly recommended
Darla was great before the offer was accepted, and even better after. We highly recommend her, and in fact, recommended her to my sister when she needed to sell her home. According to my sister, Darla worked as tirelessly for her as she did for us. I doubt there is a better real estate pro in the Tri-Cities. - Scott via Zillow
Very outgoing & energetic!
Darla Cravens is very outgoing and energetic. She went the extra mile with anything we asked of her within reason. I highly recommend her to anyone looking to buy or sell a home. - victormelling via Zillow
So thankful!
My husband and I are so thankful we chose Darla to help us sell our home. Darla was highly motivated to sell our home and had our best interests in mind during the process. She did a phenomenal job and our home sold in 7 days because of her dedication and hard work. - mannyanstephvasquez via Zillow
Goes above & beyond!
Darla Cravens went above and beyond when working closely with us to sell and buy our homes. We hadn't sold a home for nearly 20 years. Darla was patient with us as we asked many questions and her answers were prompt and thorough. Within hours of listing our home we received a full price offer and found ourselves off and running looking for our new home. Darla listened as we described what we wanted and took us to homes that met our needs. Without hesitation we recommend Darla Cravens for any real estate needs you may have. -wattkimberly via Zillow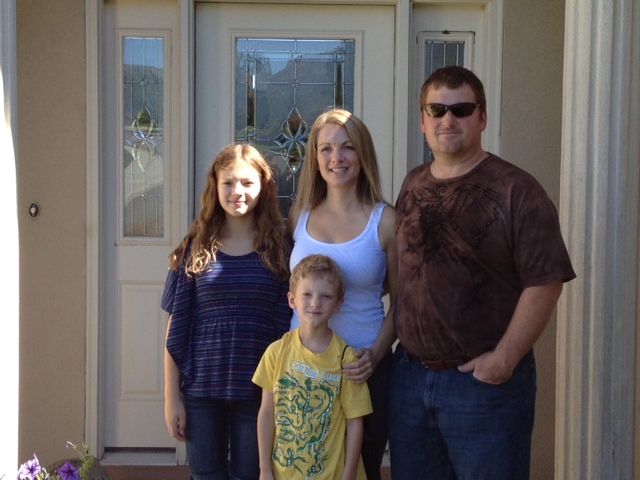 We met Darla at one of her open houses, she was so engaging and warm we immediately decided she was the realtor for us! Darla was so helpful and tireless in showing us house after house making sure it was really what we wanted. She didn't want us to settle for anything. Darla wanted us to be happy and was willing to do anything to make that happen. I feel SO lucky and blessed to have had her as our realtor and will definitely use her again for buying or selling a home in the future! -The Hughes family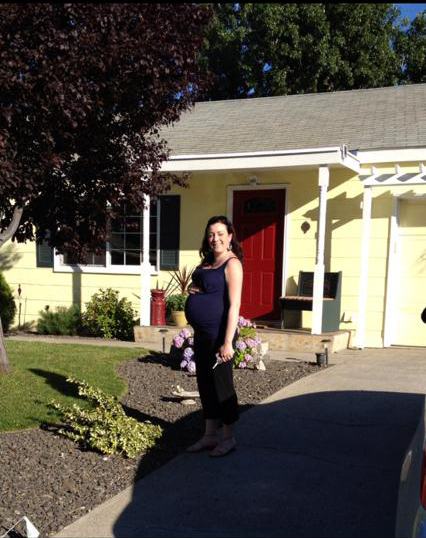 Never did I anticipate being a single mother, but from the time I learned I was expecting, my number one objective was to provide a safe and stable, loving home for my child. With Darla's help, we moved into our new home just weeks after leaving the hospital. Darla made the very scary experience of buying my first home so much easier. She treated us like a part of her family, and she will always be welcomed as part of ours. She went above and beyond to look at houses and make sure they would be suitable for our needs, she fought for our best interests, and was always available to answer questions. Without her kind heart and positive attitude I would have been overwhelmed. I cannot imagine going through this process with anyone else. For her, being a realtor didn't seem like a job, but a way to bring us joy and bless our family. She succeeded in both of those things and I will forever be grateful.